International Cooperation
The conference programme of the German Judicial Academy increasingly also includes international conferences and meetings with foreign colleagues. The conference programme of the German Judicial Academy reflects a more and more European dimension. Apart from bi-national conferences that have been held for some time already and that are of a more legally comparative nature, some conferences that have lately come into being are attended by participants from several EU member states and give a foretaste of a common sphere of European law. Conferences considered as purely national before are now sometimes joined by foreign colleagues, too. As a countermove, numerous German judges and public prosecutors attend further training conferences held by the EU member states. These international conferences are coordinated and supported by the European Judicial Training Network
(EJTN)
in which Germany is represented by the federal ministry of justice and representatives from the federal states.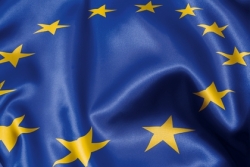 Germany is not only a founding member of the EJTN but actively contributes to shaping future further training in Europe. In the framework of EJTN the German Judicial Academy offers international conferences, which are also simultaneously translated into other languages (mostly English).
Furthermore, the German Judicial Academy also opens numerous national further training conferences held in the framework of the EJTN to foreign judges and public prosecutors. These are in particular conferences referring to international or European issues. Such conferences are held in the German language only, however, which means that a good command of the German language is required.
Deutsche Richterakademie - Tagungsstätte Trier: trier(at)deutsche-richterakademie.de - Tagungsstätte Wustrau: wustrau(at)deutsche-richterakademie.de