About us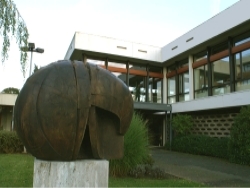 The German Judicial Academy provides nationwide advanced training of judges from all jurisdictional branches and of public prosecutors. It is managed and financed jointly by the federation and the federal states.
In addition to the head office in Trier, which entered into operation in 1973, the German Judicial Academy has had access to a second conference site since 1993, the Zietenschloss (Zieten Castle). The castle is located in Wustrau, approximately 70 km northwest of Berlin.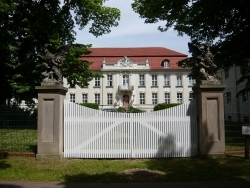 The conference centre in Trier is an institution of the federal state of Rhineland-Palatinate, the conference centre in Wustrau is an institution of the federal state of Brandenburg. The employees working in Trier and Wustrau are in the service of the federal state where the respective conference centre is domiciled and they are remunerated by those federal states. The states of domicile are also the owners of the institutions. However, by concluding the administrative agreement they undertook to make the conference centres available, at no cost, to the Federation and the federal states for the purposes of the German Judicial Academy. This means, however, that the responsibility for carrying out building maintenance works rests with the owner states.
Deutsche Richterakademie - Tagungsstätte Trier: trier(at)deutsche-richterakademie.de - Tagungsstätte Wustrau: wustrau(at)deutsche-richterakademie.de